11/9/21
Breakside Brewery Continues Growth; Announces Gresham Location
Scott Lawrence, Breakside Brewery, scott@breakside.com
Kelley Bonsall, Port of Portland media@portofportland.com
Sarah Cagann, City of Gresham, (503) 793-4167
Portland, OR - Breakside Brewery continues to expand production to meet growing demand for its award-winning craft beers. Today, Breakside is announcing its intent to purchase property from the Port of Portland at its Gresham Vista Business Park in Gresham, Oregon. Pending approval by the Port Commission on November 10, 2021, Breakside intends to construct a commercial brewery to expand its annual production, enabling distribution to a growing network of markets across multiple states. In addition, Breakside will open its sixth retail location in Gresham.
"We are excited to be able to continue to meet customer demand for our beers. This site is perfect for us, not only allowing us to build a new brewery, but also create a unique destination for beer lovers that is also family- and dog-friendly," said Scott Lawrence, Founder of Breakside Brewery.
Gresham Vista Business Park was acquired by the Port of Portland in 2011 and has developed as a manufacturing and logistics base in the heart of Gresham. The transaction includes commitments to the Port's focus on shared prosperity for area residents which will be achieved through proposed scholarships at Mt. Hood Community College as well as support to the City's Downtown Rockwood development.
"The addition of Breakside will not only be a wonderful amenity for the entire community," said Keith Leavitt, Chief Trade and Equitable Development Officer of the Port of Portland. "but we are especially pleased how this will create opportunities across Gresham and East County through partnerships with Mt. Hood Community College as well as the Rockwood community."
"This project fits perfectly at Gresham Vista, which is the gateway to our community," said Shannon Stadey, Economic and Development Services Director with the City of Gresham. "It is an excellent example of the type of project that not only adds family wage jobs for our residents, but also supports growth of a local company that is committed to the Gresham community."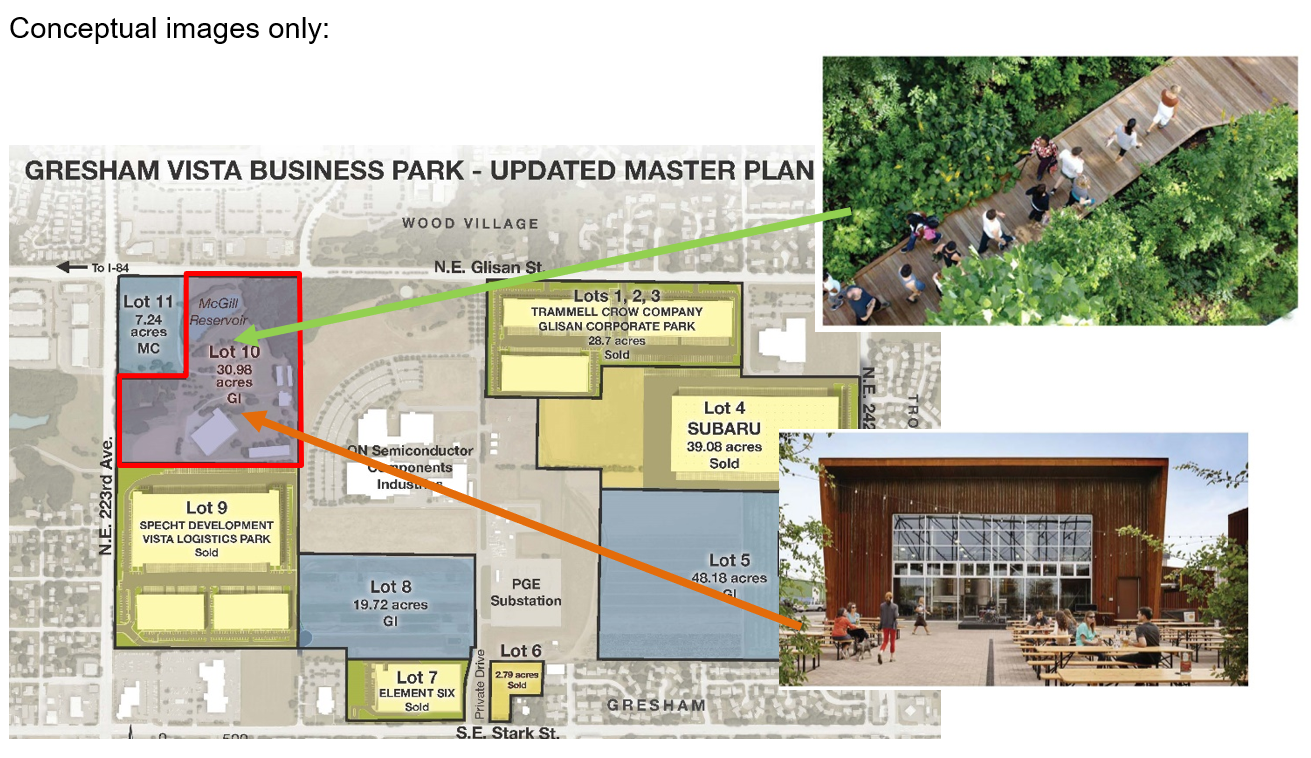 About Breakside Brewery: Breakside Brewery opened in 2010 in Northeast Portland as a restaurant and pub brewery and has grown to be a highly regarded regional brewery producing 30,000 barrels annually. The brewery is known for its broad portfolio of award-winning, innovative beers. The brewery added two new retail locations during the height of the pandemic, now operating 5 locations across the metro region. In 2019, Breakside became one of only a handful of employee-owned breweries in the country. Learn more about Breakside Brewery at www.breakside.com
About the Port of Portland: Established in 1891 by the Oregon Legislature, the Port of Portland owns four marine terminals, three airports (Portland International, Hillsboro, and Troutdale) and five industrial parks. The mission of the Port is to enhance the region's economy and quality of life by providing efficient cargo and air passenger access to national and global markets.
Portside
Our digital magazine sharing stories about our Port of Portland team, the people we serve in our region, and our connections across the globe.
Check it out!
Media Relations Team
Our Media Relations Team strives to provide what you need in a timely manner. You can reach our on-call Media Relations representative 24/7 by texting or emailing the address below. During regular business hours feel free to contact the appropriate media relations contact who can assist you with visits and any interview or information requests.
After-hours on-call Public Information Officer: Click for email
You may also be interested in